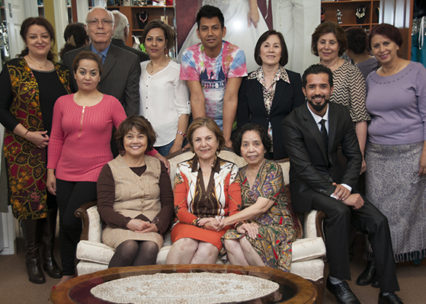 Ellie's High Trained Teamwork
Ellie's family-owned and operated tailor shop has been serving the Rancho Bernardo and Poway communities for over 35 years. Ellie's provides a wide variety of alteration and custom tailoring services, with your satisfaction being the ultimate goal. We are a family business, and we treat our customers like family. We believe that if we do the best we can each and every day, they will reward us with their loyalty. We are also a team of highly trained, meticulous tailors. We notice everything, and when we consult with you, we will draw your attention to each detail. For your convenience, Ellie's provides door-to-door services for those who cannot visit the Rancho Bernardo tailoring shop. Please call for pricing information for door-to-door service and to make an appointment.
About Ellie
My name is Ellie and I have been a professional dressmaker and wedding dress consultant for over 30 years. I also own and manage my own tailoring and alteration business in Rancho Bernardo with seven very talented ladies. Through the years I have worked with hundreds of brides and have helped create some of the most beautiful dresses unique to every bride.
Call Us (858) 485-1559